Construction of my airtrap
Since I received a lot of questions about my airtrap and anyway I had to build three of them for some guys from forums, here are some pics of the building.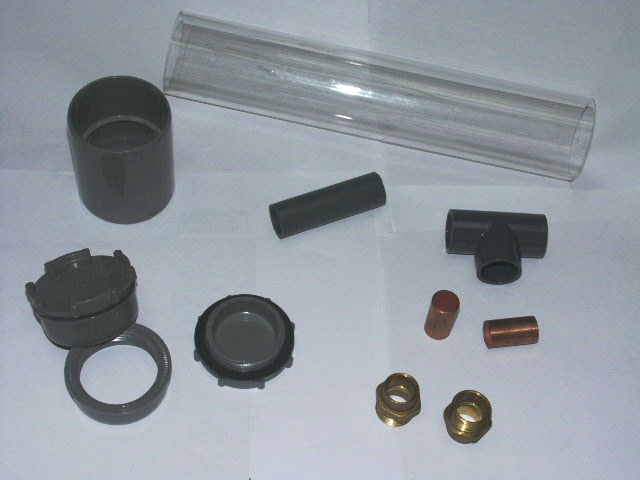 The needed parts:
- 50/44mm OD/ID plexi tube (about 10cm).
- Two PVC 50mm end caps with screwable lid.
- One 20mm PVC T-part.
- Two male 1/2" adaptors to 15mm female.
- A piece of 15mm copper tube.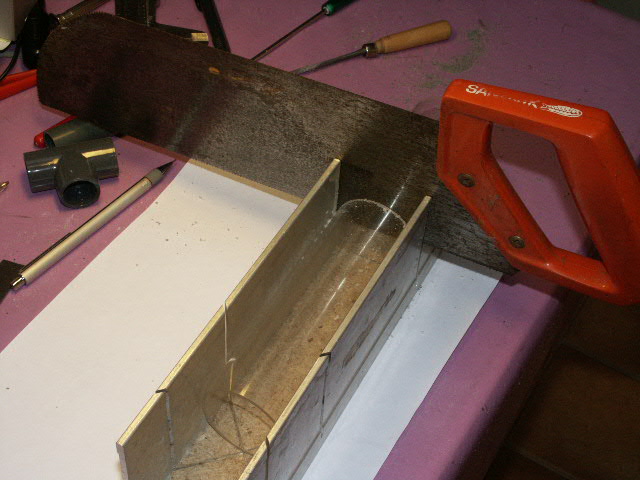 Sawing the 50mm plexi tube to the required length.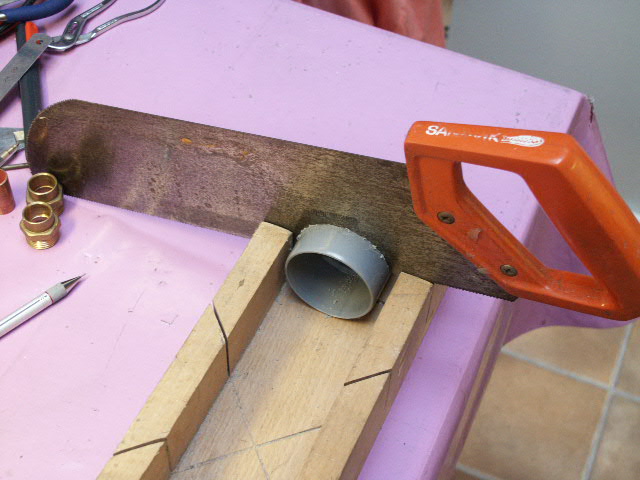 Sawing of the 50mm connector in 2 equal parts of 20mm.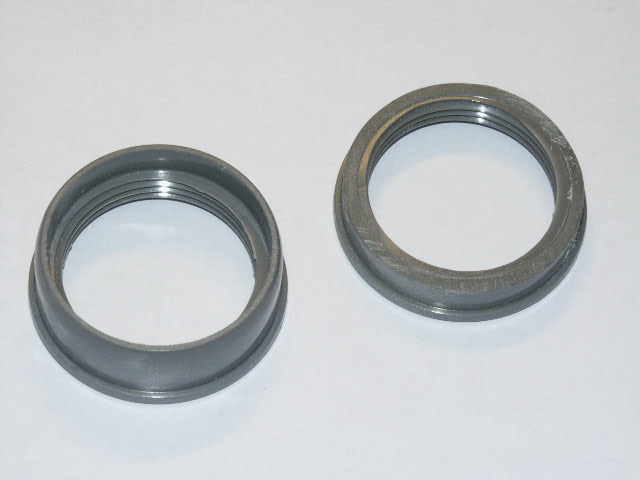 End cap sawed till the threads.(left = original)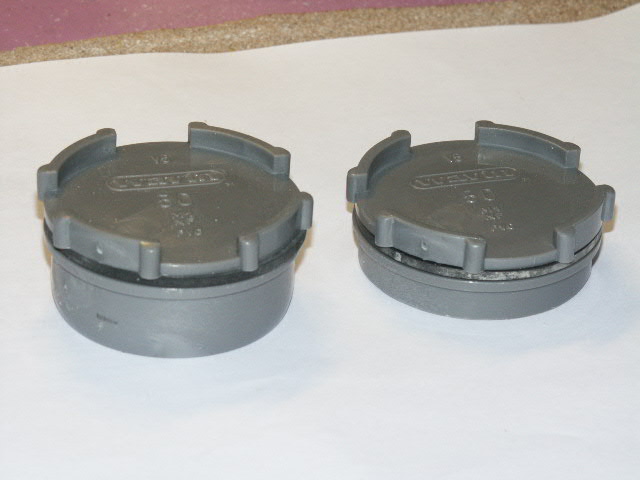 Idem with lid screwed on.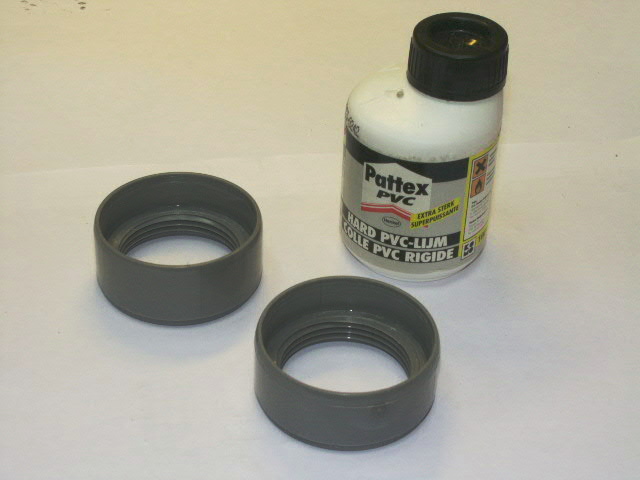 Glued to the 50mm connector.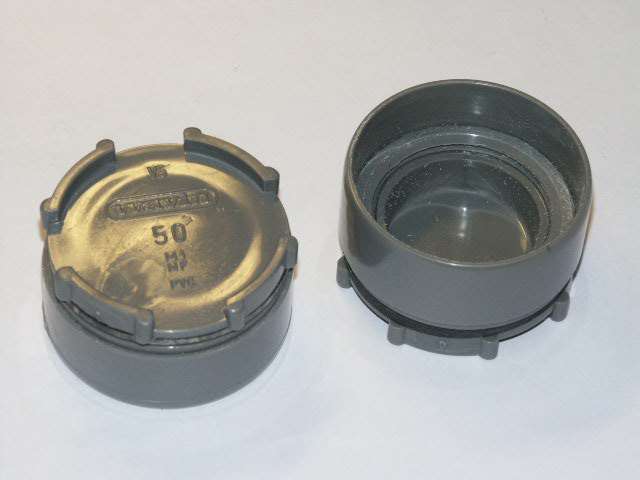 End caps glued to 50mm connector with "Hard-PVC glue".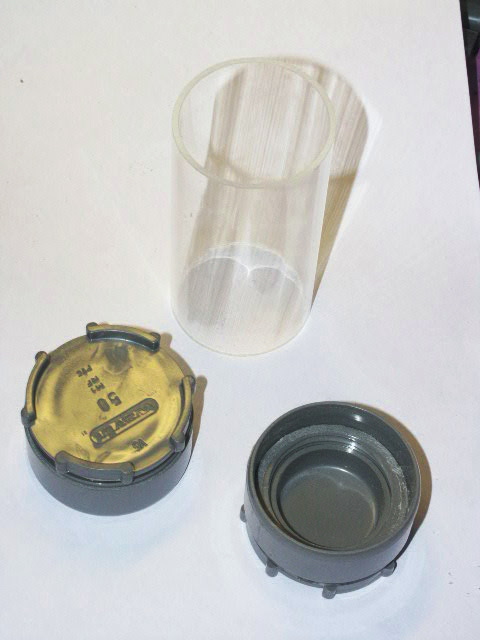 The parts for the "reservoir".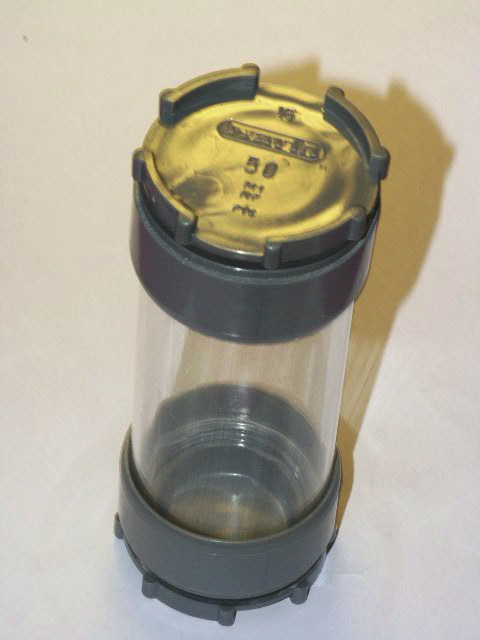 Trying if it fits...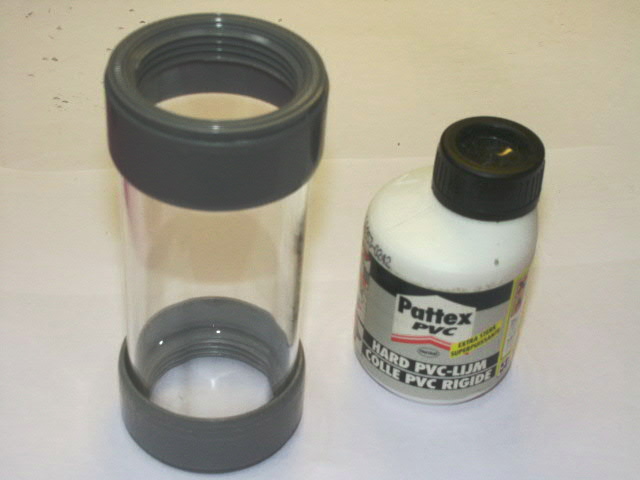 Glueing of the two end caps to 50mm Plexi.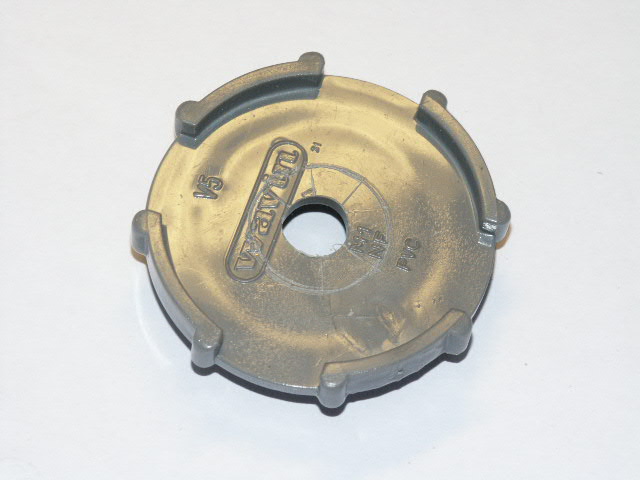 Drilling a beginhole for the 20mm T-part.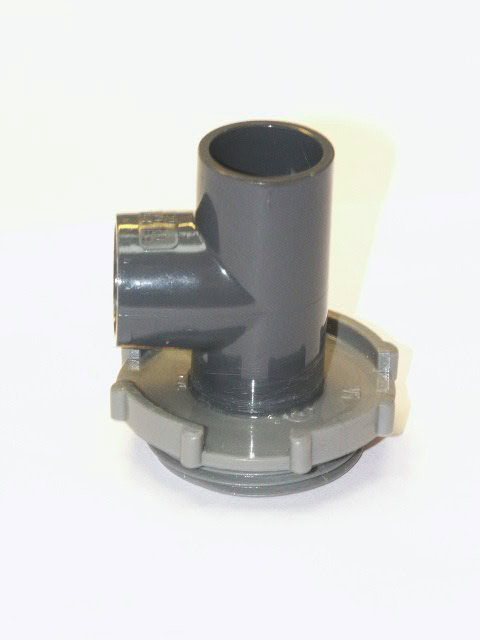 Glueing of T-part to 50mm end cap.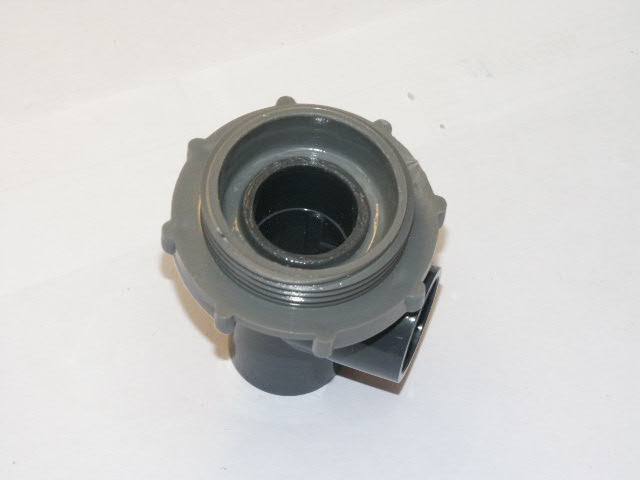 Other side...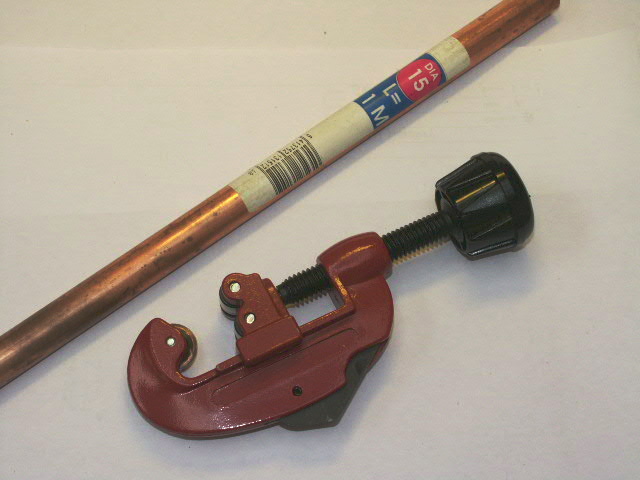 15mm coppertube and tube cutter..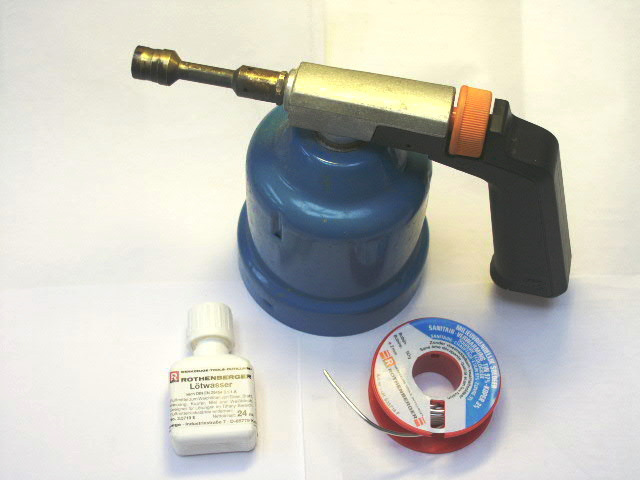 Necessary for hardsoldering:
- Gasweller.
- Flux (for de-oxidating).
- Hardsolder.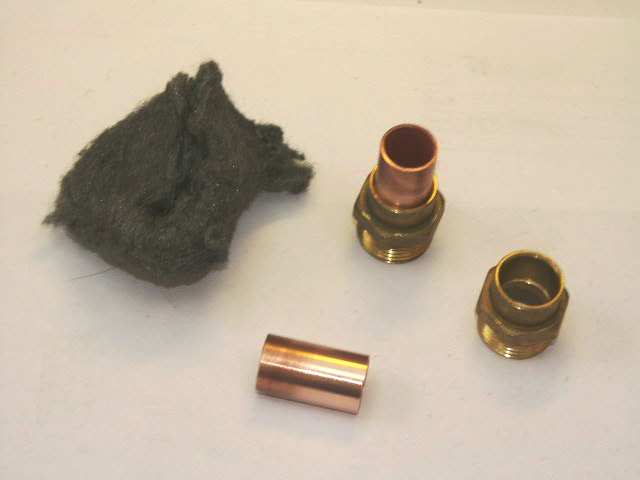 Cleaning of the 15mm copper tube with steelwool.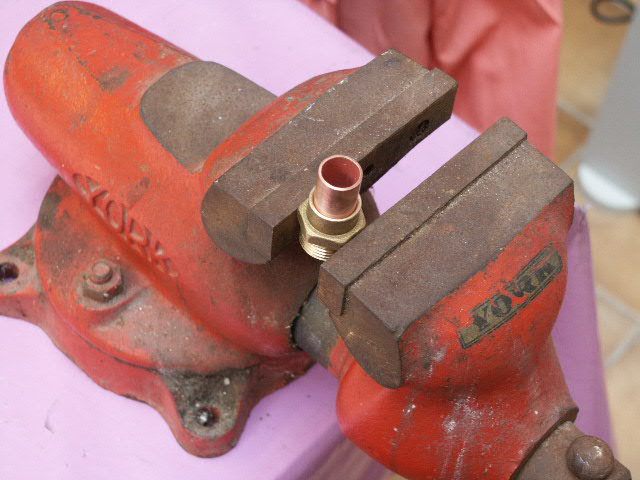 Preparing the 15mm copper tube and 1/2" to 15mm adaptor.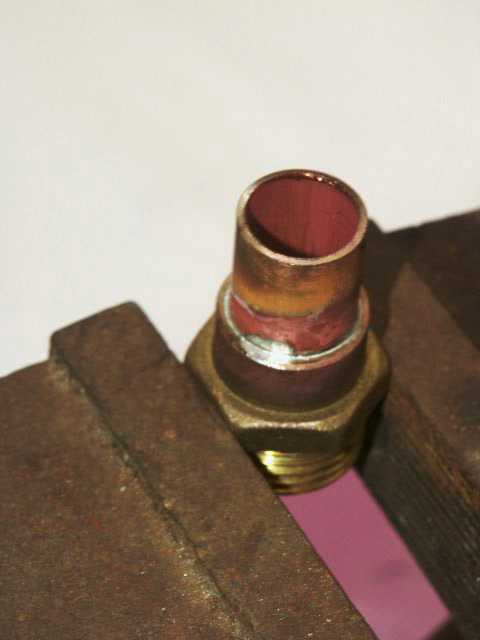 Hardsoldered 15mm copper tube to 1/2" adaptor.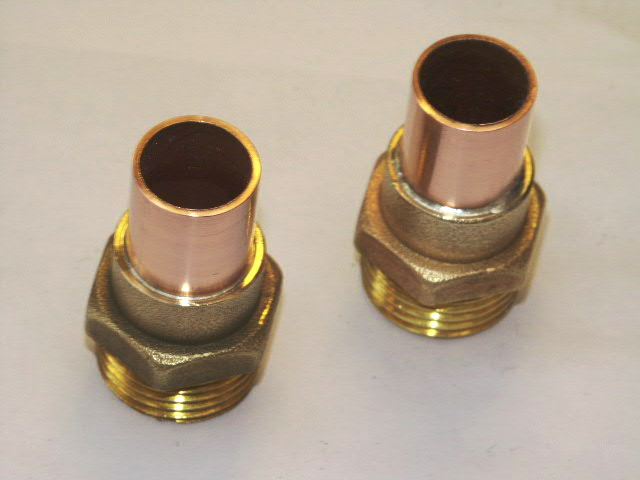 After filing and lapping with steelwool.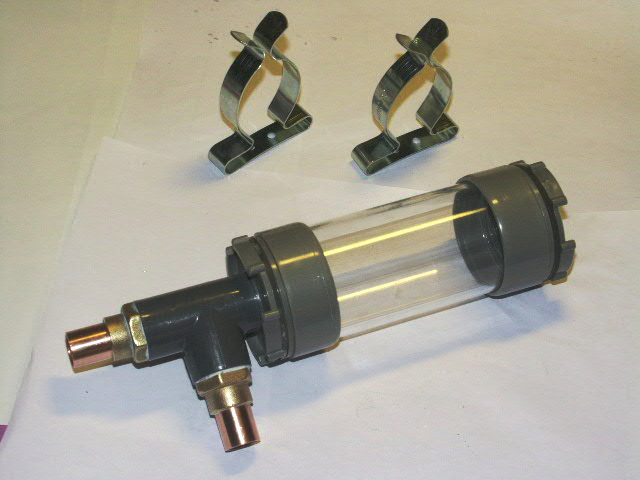 The airtrap mounted together with the holders. The two 1/2" adaptors are glued and screwed with Rectavit "Rectafix" glue to the 20mm T-part). This glue remains elastic after drying.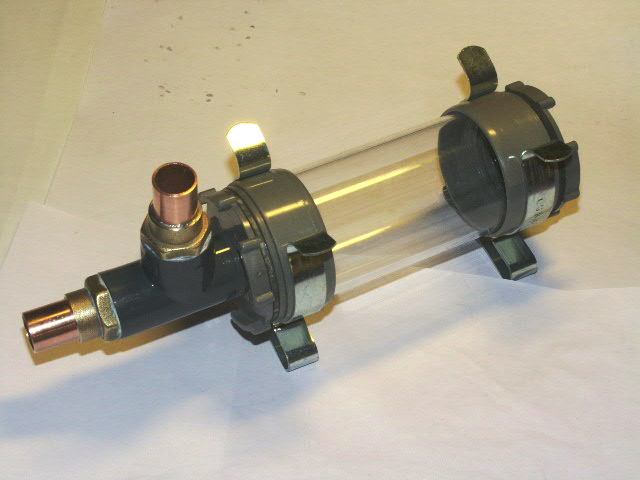 The finished product!...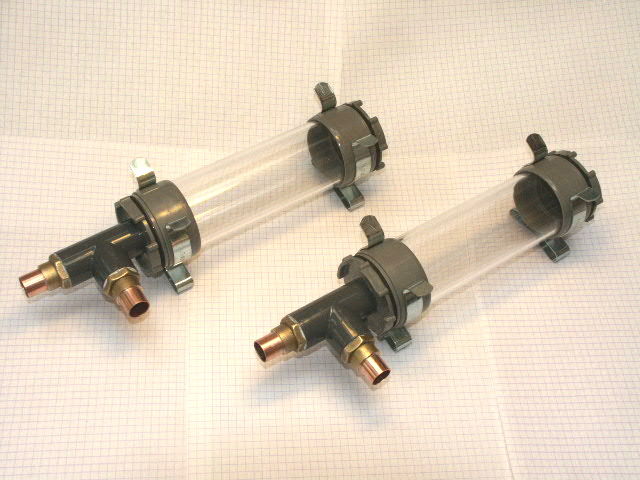 Two of the other airtraps I made...
Remark: Before glueing and soldering all parts have to be filed, scrubbed and "rugged" with fine sandpaper and degreased with methanol or another degreaser. This airtrap took me about two hours to make...