My watercooled Lian Li PC-70 project
Page 3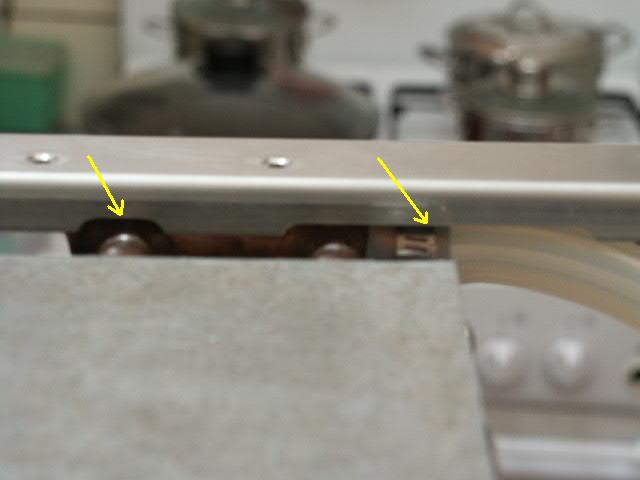 I had to file the chassis profiles to make some clearance for the AquaCoil radiator.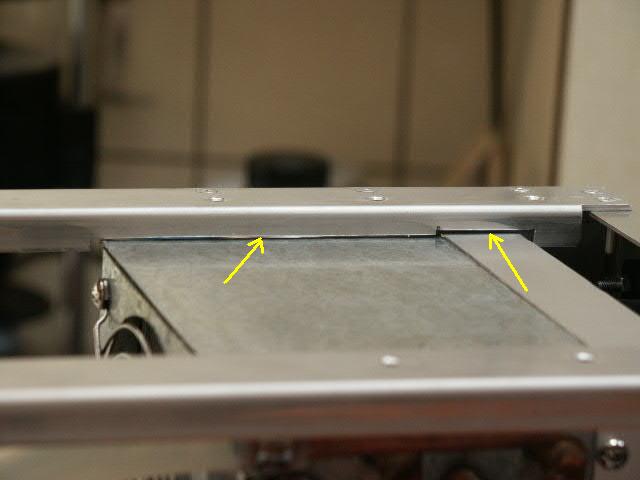 Idem (other side).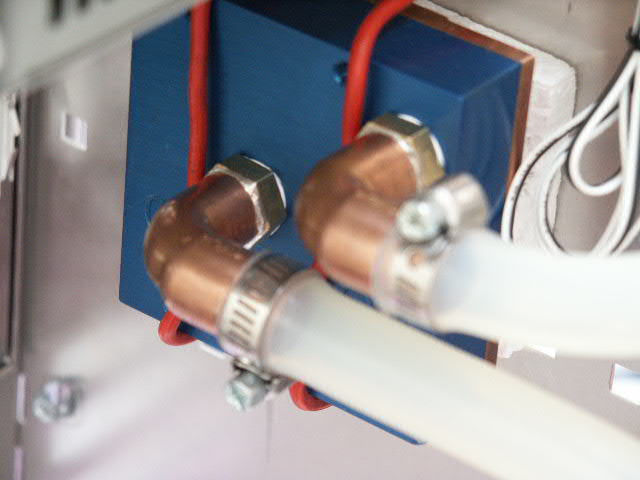 Swiftech MCW462 with modded 1/4" nipples & 15mm copper tube.
I removed the original swiveling connectors from the Swiftech and replaced them by standard brass 1/4" male to 1/4" male nipples. Since they only had an ID of 6mm (1/4") I drilled them to 10mm (3/8") internally.
Onto these nipples I soldered a 90° turn of 15mm copper tube.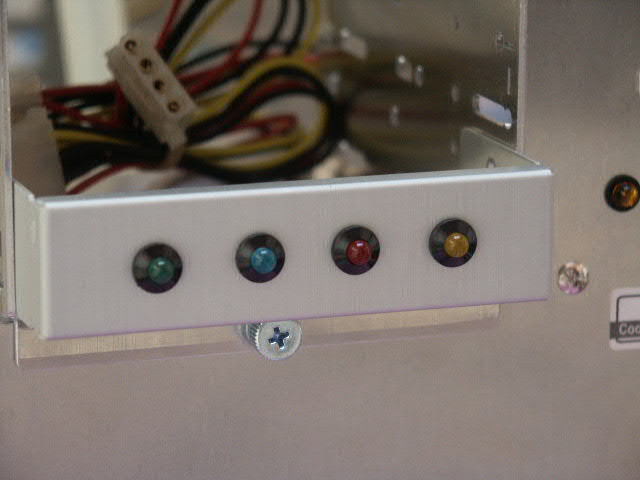 The LED's on the front panel. I will have to use a second blind 3.5" alu plate because I forgot the red plexi window for the InfraRed-transmitter-receiver...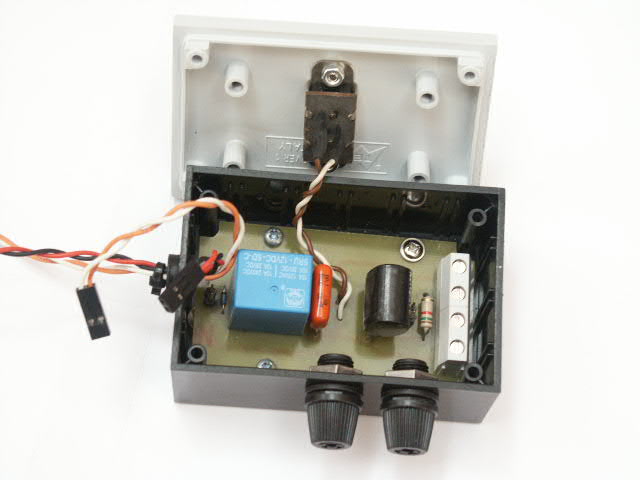 Inside of the relay for the waterpump.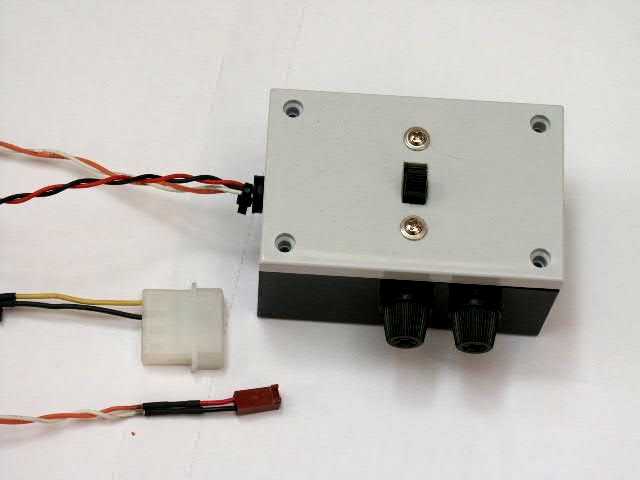 Outside of the relay. The Molex connector is connected to the +12V voltage of the PSU so that the waterpump is switched together with the PSU.
The little connector goes to the blue LED on the front panel and indicates if the pump is running. The LED is powered by the AC voltage of the pump, not the 12V of the PSU.
This relay will be fixed to the right of the 3.5" bays. The switch connects the pump to the AC line even with the PSU powered off (for leaktesting etc.)

Also missing is my electronic flowmeter (ordered).
The SwissFlow 800 sensor gives 6000 pulses/liter (so is basically calibrated for liter/min) and connects directly to the mobo like a standard fan with RPM monitoring. (see http://www.swissflow.com)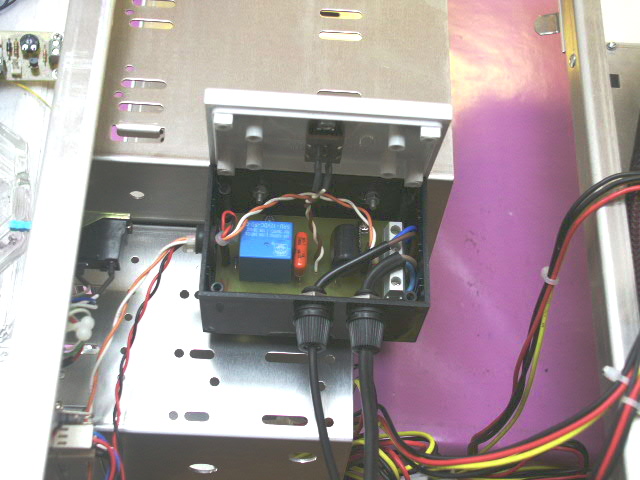 The relay, mounted and connected.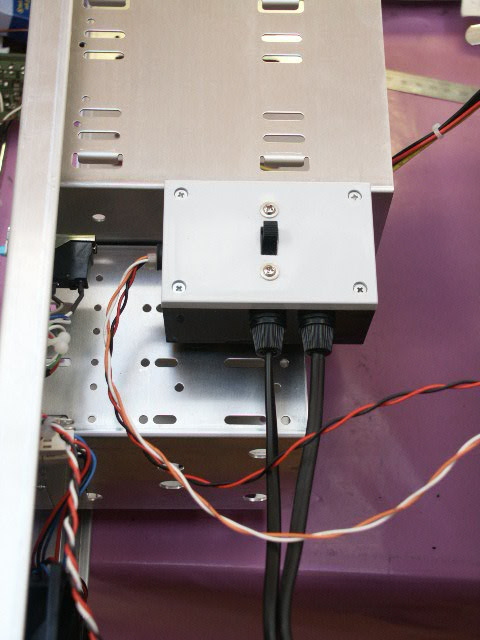 Idem.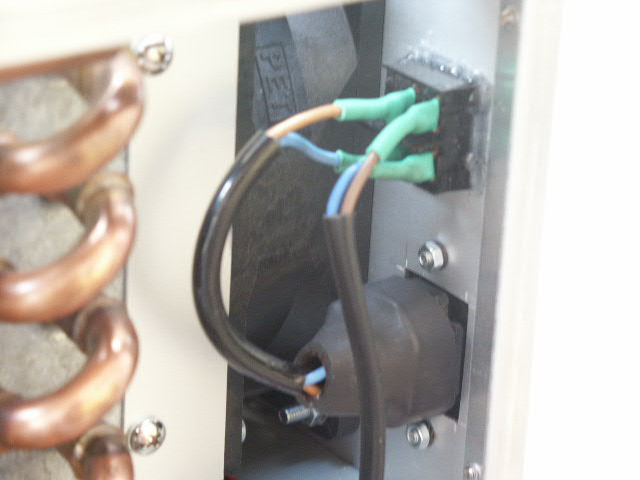 Details of the AC line connection for the pump.
Previous 1 2 3 4 5 6 7 8 9 10 11 12 13 14 15 16 17 18 19 Next