My watercooled Lian Li PC-70 project
Page 18
I found some less sharp 90° copper elbows at my local plumber store.
Old and new elbows compared: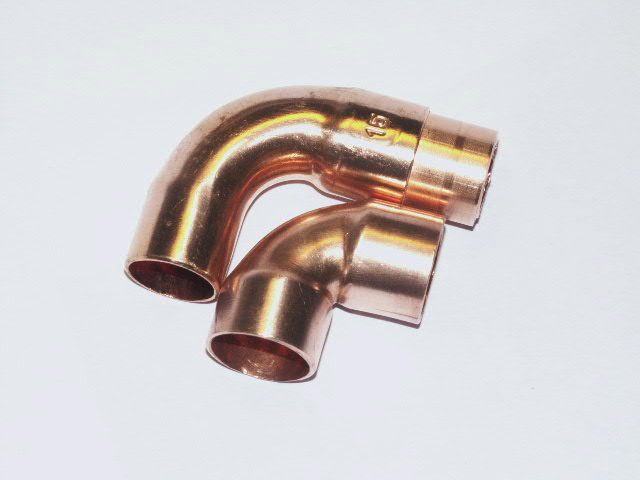 Hardsoldered to the 1/2" to 15mm copper adapters of my airtrap: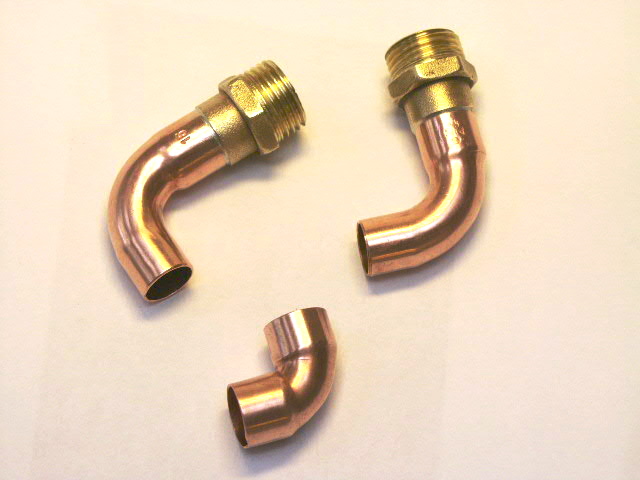 Like my Eheim 1250, I painted my Airtrap with silver paint, and also fitted the new copper elbows: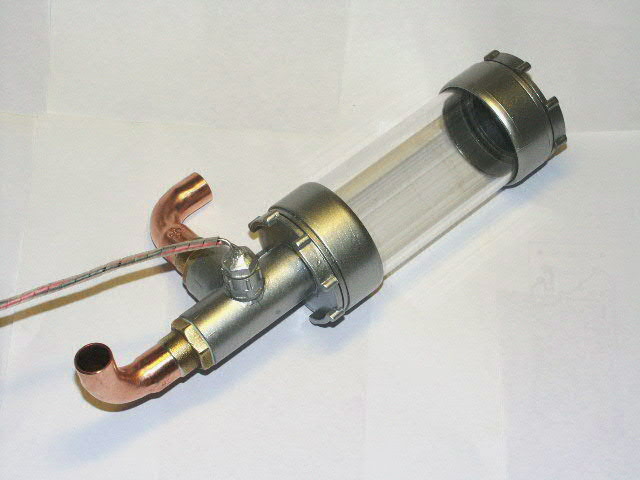 Last but not least: painted Fill & Bleed system: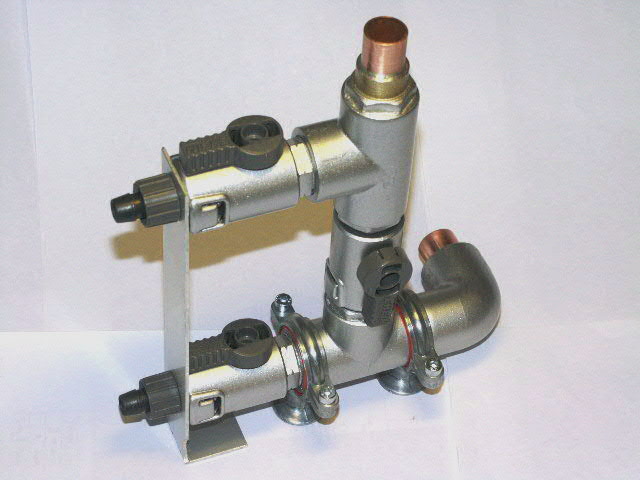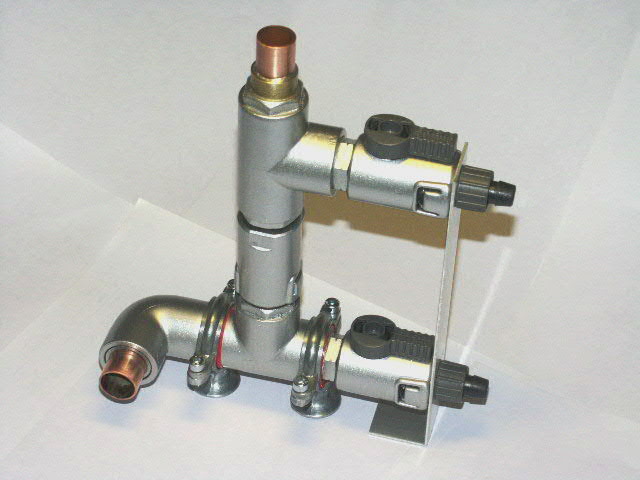 Pump and Fill & Bleed remounted: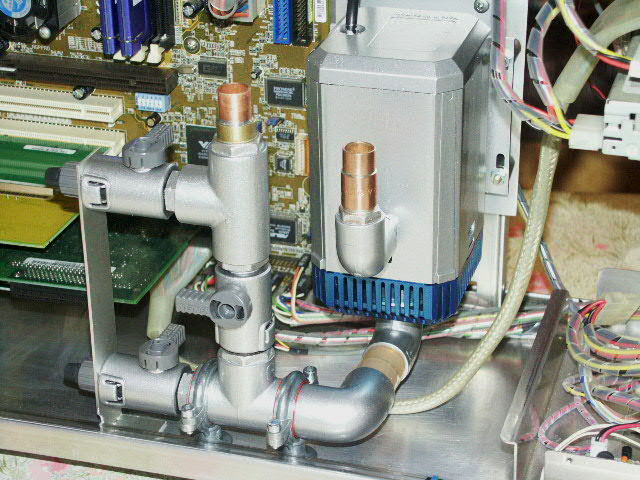 After I dismounted the tubing of my loop I noticed there was a white deposit in the Tygon tubing
The only way to properly clean this deposit was to use Trichloretylene and some clothing.
I suspect this deposit coming from the anti-corrosion additives in the Purple Ice.

Before and after cleaning: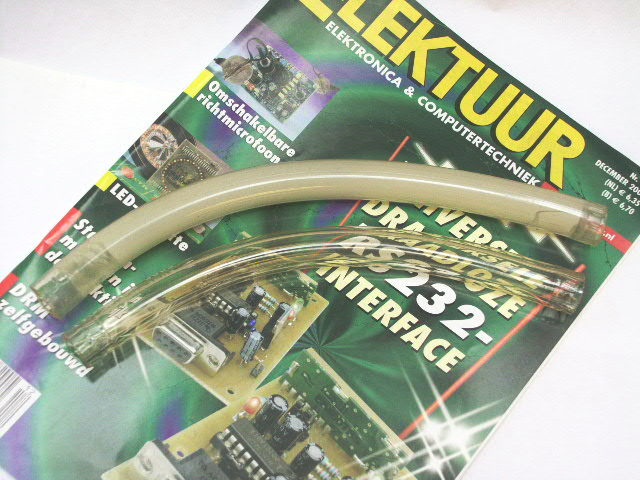 Close-up: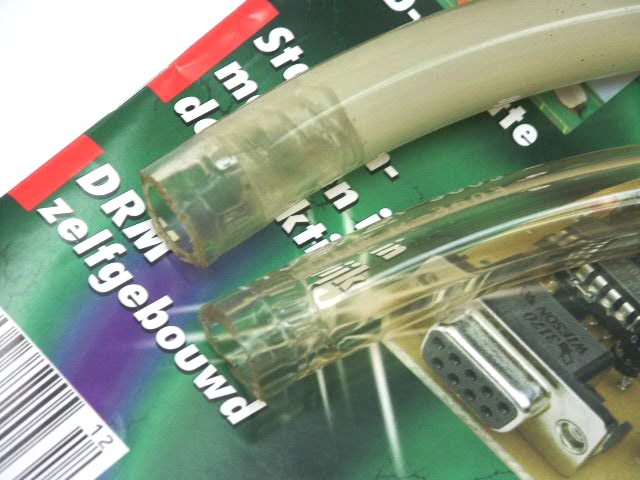 In the meanwhile I ordered 6 meter (20 feet) of Danger Den blue UV tubing.
It's in fact the same stuff as the Primochill Primoflex tubing.
After only four days (from which a weekend) it arrived: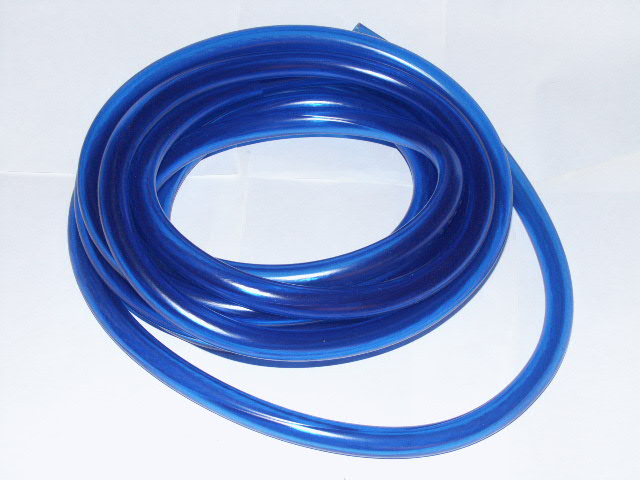 These are the different 1/2" tubings I have used:
From upper to lower:
- 1/16" wall silicone tubing (bought locally)
- 1/8" wall DD blue UV tubing (=Primoflex from Primochill)
- 1/8" wall R-3603 Tygon tubing (Danger Den)
- 1/16" wall R-3603 Tygon tubing (BeCooling)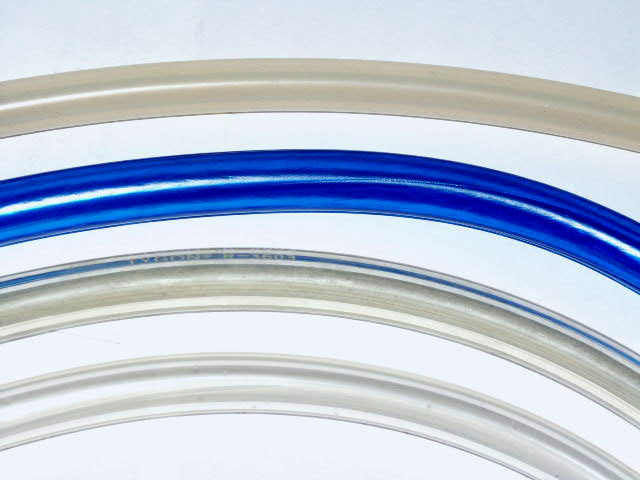 The DD UV tubing is as soft as the 1/16" wall Tygon (the 1/8 wall Tygon is less soft), but less than the 1/16" silicone tubing.
To the touch is has a feeling somewhere between Tygon and silicone tubing.
Concerning kink resistance it's on par with the 1/8" Tygon, which means very good.
Now I have to see how it will react in time...

Close-up of the UV tubing: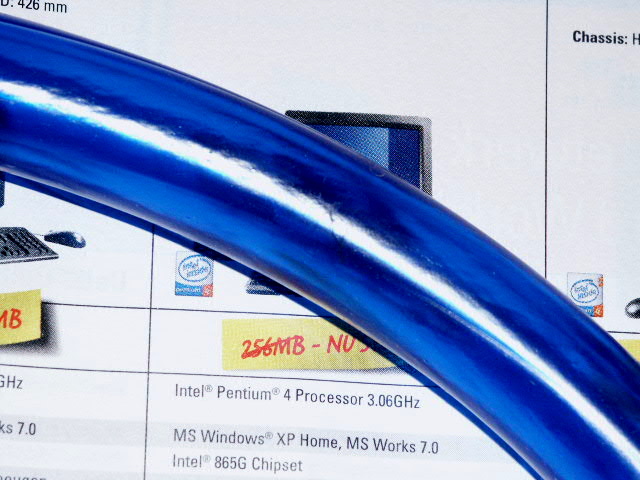 It's not as transparent as Tygon. You can see clearly inside the tubing, but not really through it.

With a UV CCFL: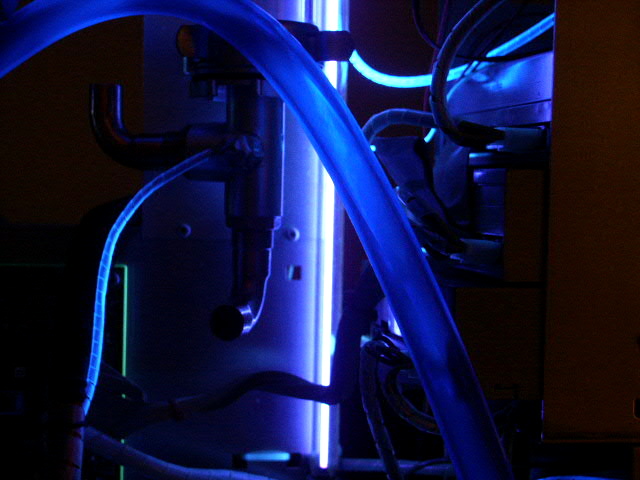 Previous 1 2 3 4 5 6 7 8 9 10 11 12 13 14 15 16 17 18 19 Next