My watercooled Lian Li PC-70 project
Page 14
My Seetron graphical LCD is finally connected and the blue LEDs for the voltage monitor arrived.
A couple of pics with the LCD in action: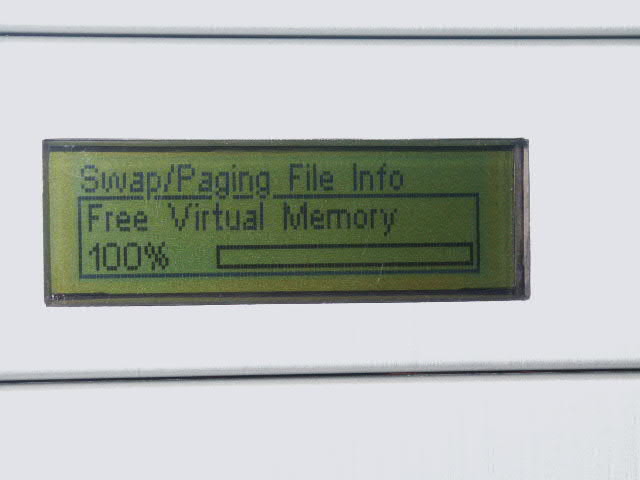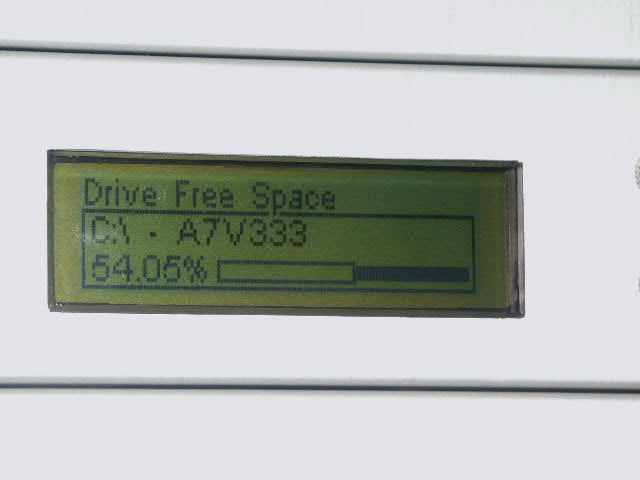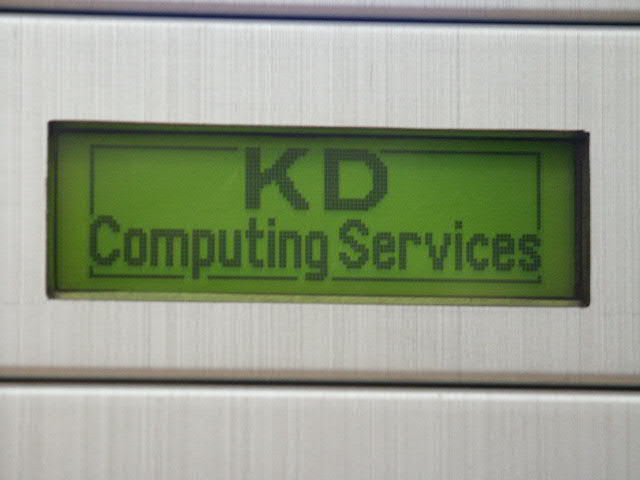 The original red LEDs of the voltage monitor are now replaced by the blue ones from Ledtronic.I have to say it's much better now...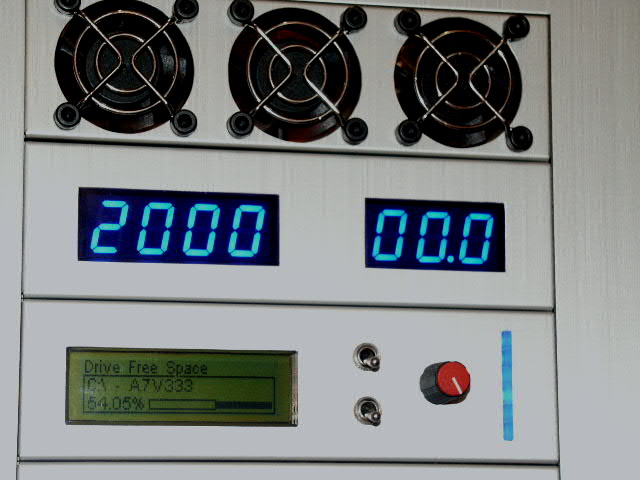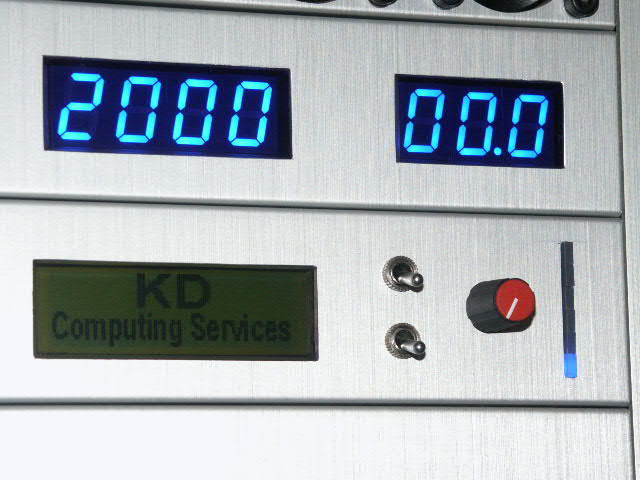 Flowmeter is working too. With a cold pump I measure 4.35 liters per minute, after a few minutes it stabilizes to 4.39 LPM.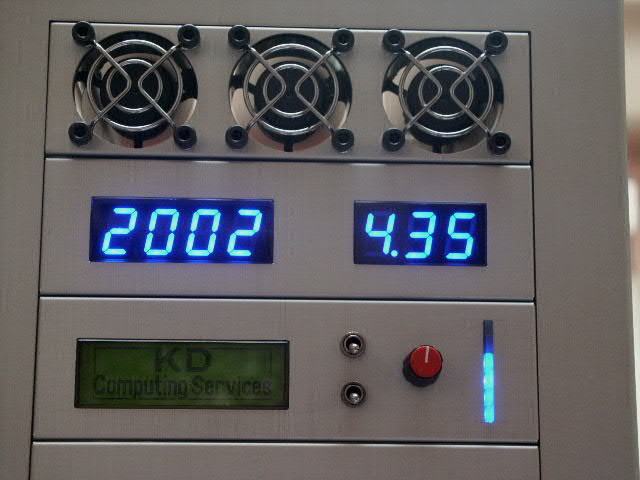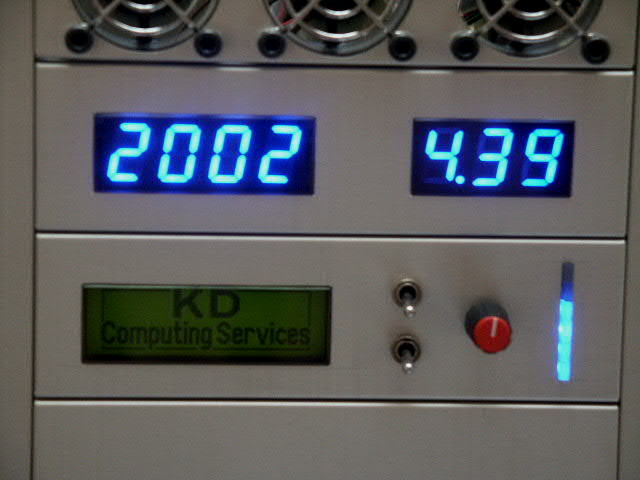 The cabling in the upper part after the frontpanel is rapidly "growing".
I'm glad now I made my "PSUbus", the little PCB on the left with a lot of +5 and +12V mini connectors...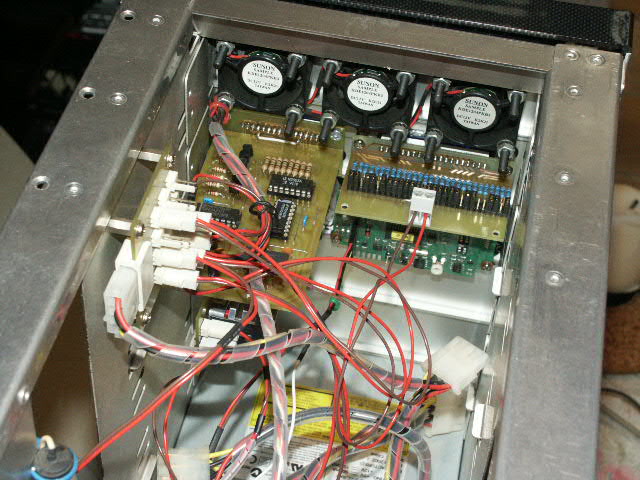 Previous 1 2 3 4 5 6 7 8 9 10 11 12 13 14 15 16 17 18 19 Next