My watercooled Lian Li PC-70 project
Page 16
It was time I started with my side panel window, the needed plexiglass was laying around in my living room for ages...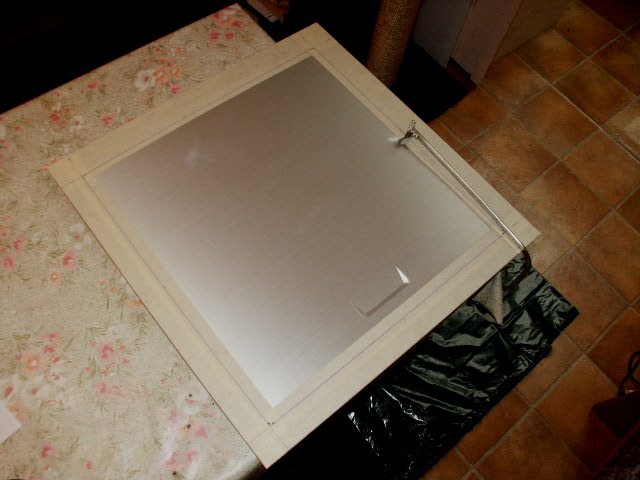 After having measured 10 times to be sure all dimensions were OK, let's go!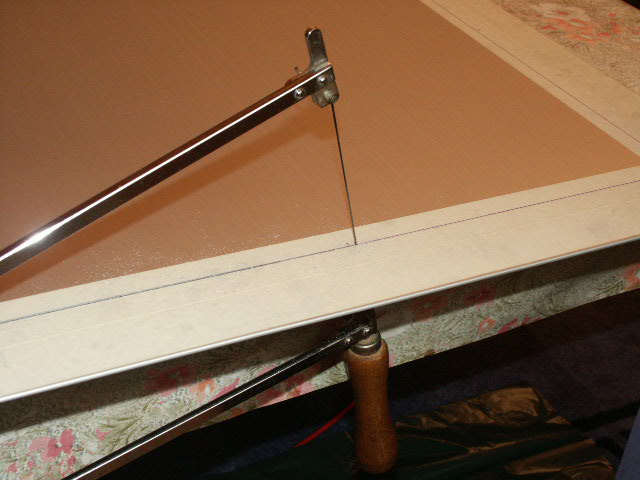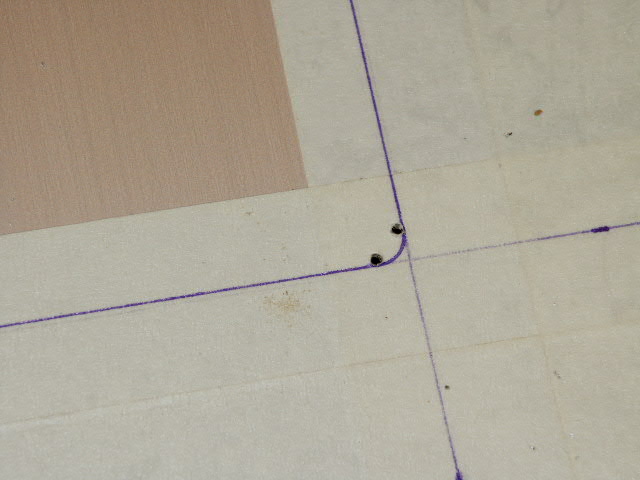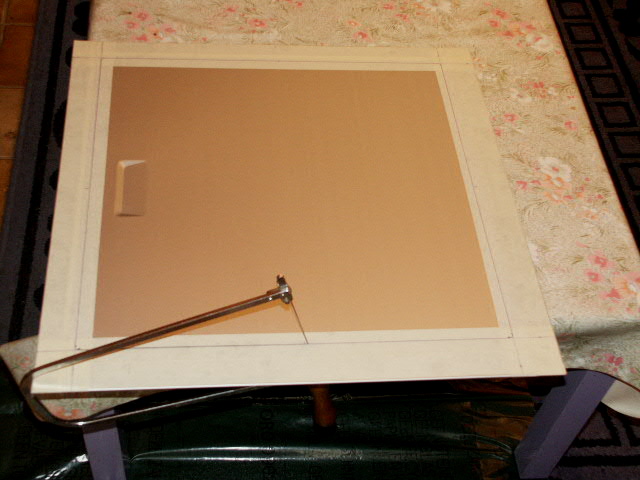 I'm glad it's finished, can't feel my arm anymore...
A little passage with file and sandpaper is now needed to smooth the cut.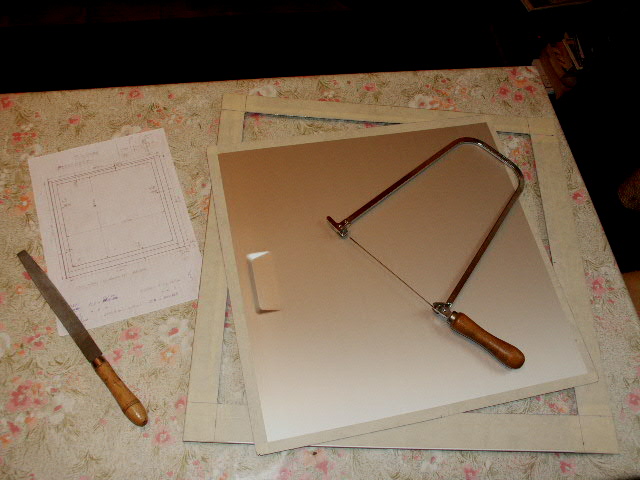 The plexi was already cutted at the right dimensions at the store where I bought it.
It will hold to the side panel by means of 16 M4x8mm Allen screws and bolts.
All holes are drilled and the plexigalss is attached.
This is a view from the inside side of the panel: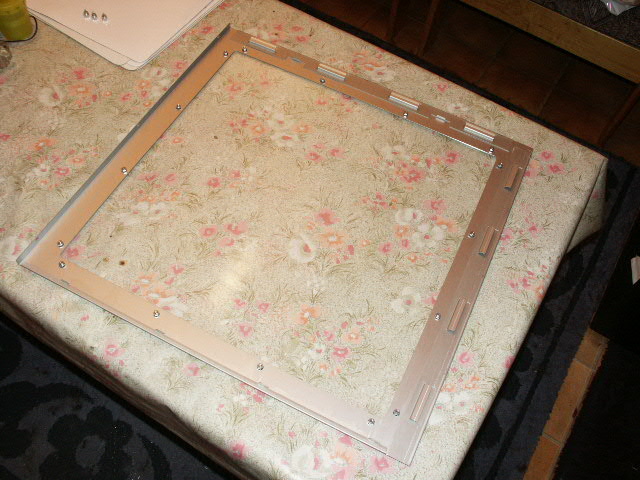 Outside view...: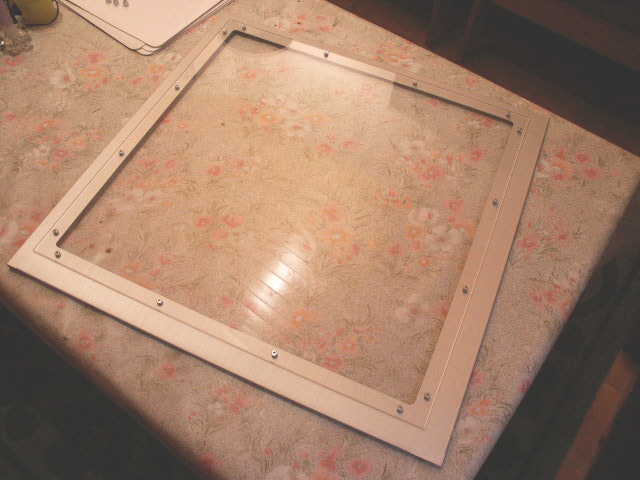 Close-up of the mounting of the plexiglass:
I have still to finish the plexiglass with some fine sandpaper.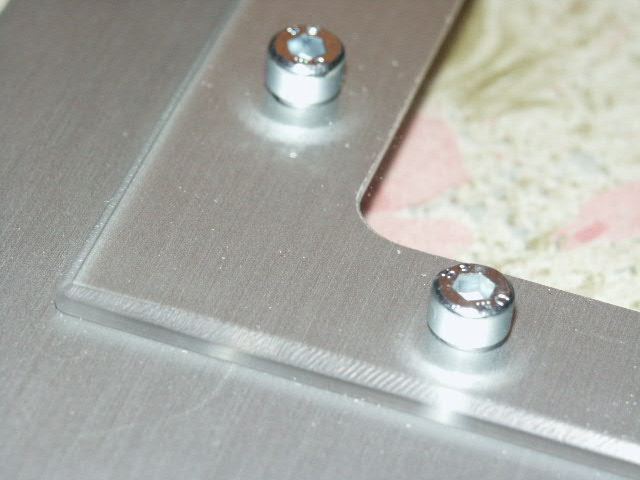 After some sanding: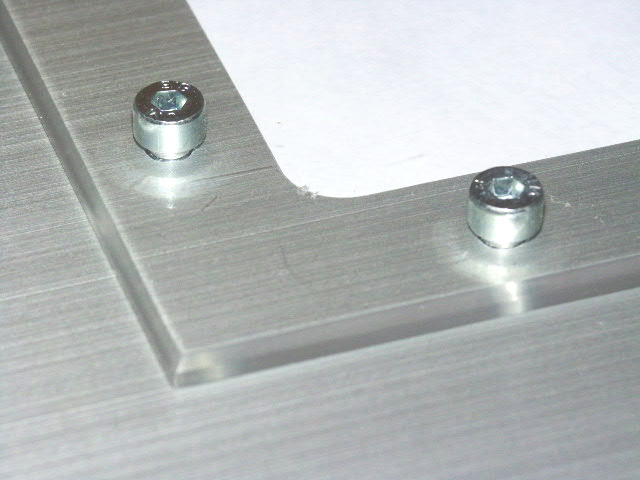 Some pics with the mounted window.
Finally my project begins to look more and more like to a finished project, after all these years...
Now waiting for my Lian Li C-01A bezels (I ordered three of them in the Netherlands) to stealth my optical drives.
This weekend I will redo the cabling of my three CCFL's. I tried to lengthen the high voltage cables but now they light only up half.
Another big job will be the cabling. I really have to neat that up...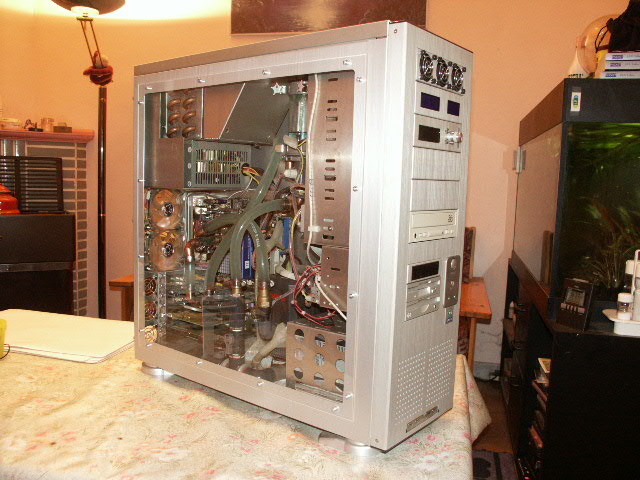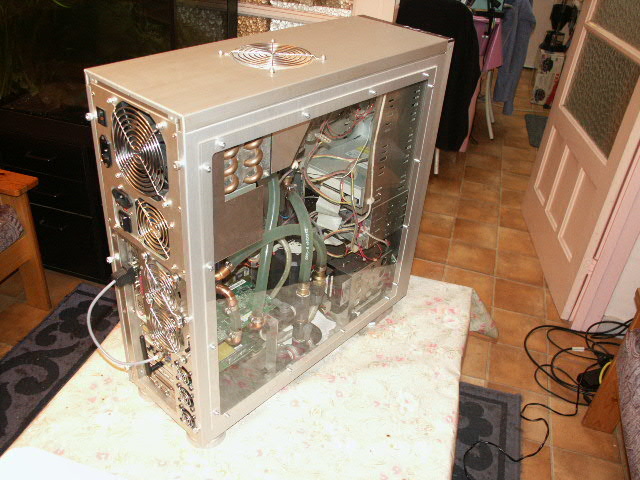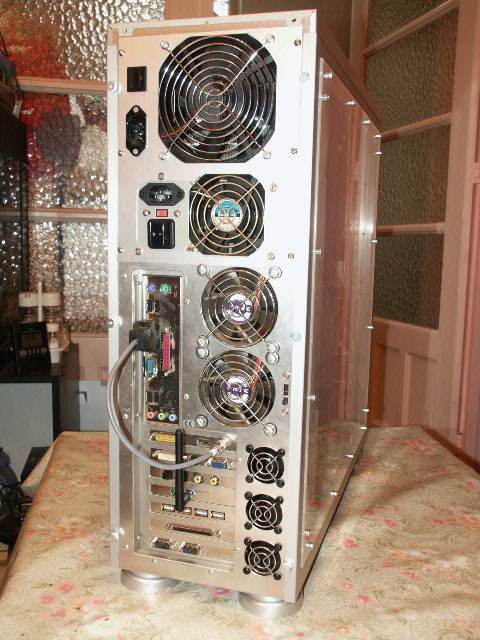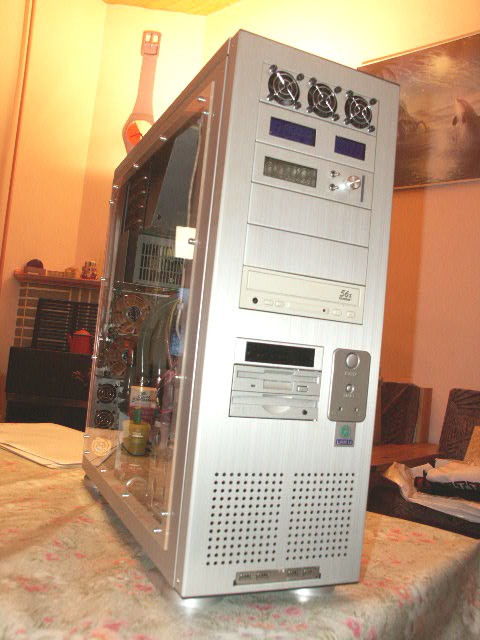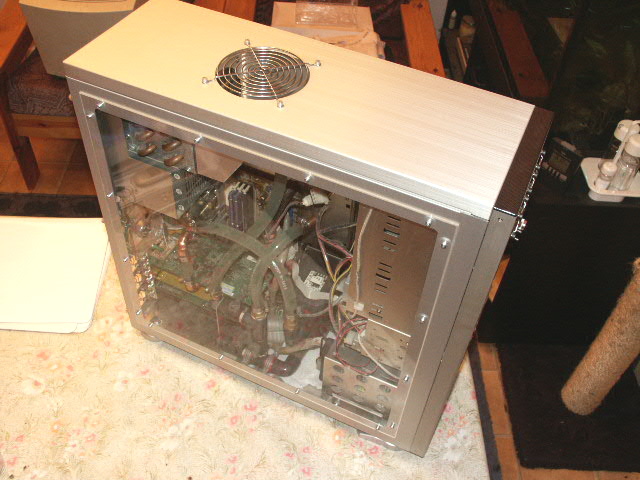 Previous 1 2 3 4 5 6 7 8 9 10 11 12 13 14 15 16 17 18 19 Next